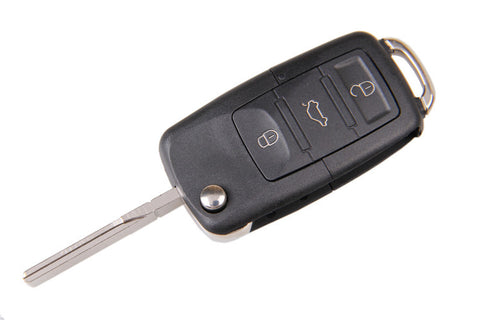 Volkswagen 3 button key fob repair service
VW 3 button key fob repair service

Is your VW key fob faulty or worn? FobFix can fully refurbish your key fob to make your car key fob work like new.

Please check that your existing fob matches the image to confirm this service is suitable.

What does this repair service include ?

Replacement case if required
Damaged micro switches (buttons) replaced
Missing or damaged circuit board components replaced or fixed
Water damaged circuit repairs
Radio transmitter activity test
Transponder activity test
Guarantee of repair or a full refund
FREE recorded delivery return



How do I order ?

Add this repair service to your cart.
Complete the checkout.
Send us your faulty key fob to the address detailed in our FAQ.
We will carry out your repair and send your refurbished key fob back to you via recorded mail.
---
We Also Recommend